by Lauren Whitney
Don Draper of AMC's "Mad Men" is the ultimate alpha male. He lives not in sweats and a tee, but in broad-shouldered suits and blade-thin ties. Even when he relaxes at a nightclub with the requisite Manhattan in hand, he looks flawless. Women doff their coats to lay them across puddles so he can walk across without sullying his wing tip shoes. But for all his charm, Don's behind the times. The full-on early 1960s wardrobe works for his time and place, but not with modern life. (Remember, he had Betty handling all his ironing.) Still, you can borrow some of his cachet without looking like you're in costume if you follow a few elementary rules of wearing retro styles.
If you're buying authentic vintage clothing, stick to wearing a few items at once instead of going retro head to toe. Wear only vintage and your wardrobe may begin to look more like a costume. Pair skinny slacks from the Kennedy years with a modern jacket in a solid color and contemporary shoes. Found a great hat? Wear it with jeans and a leather jacket to avoid looking like you raided the back of Grandpa's Eisenhower-era closet. Vintage accessories belong with clean modern lines to show them off to full advantage.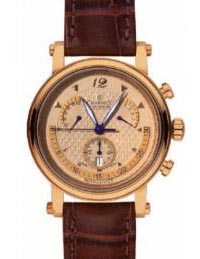 A loud statement piece requires everything else to whisper. Major throwbacks in prints and silhouettes -- big plaids on sportscoats and cardigans with contrasting trim, for example -- demand low-key, modern minimalism everywhere else. While smaller vintage touches can combine well, something bold should stand on its own. Little sharks can share a tank, but throw a great white in there and see what happens. It's just as true for sharkskin jackets as it is for actual sharks; one big item is plenty.
Keep retro fresh by choosing one aspect of the look to emphasize. If the silhouette's borrowed from the past, keep the print firmly in the present. If you're wearing an old-school print, then the shape needs to be up to date. A starburst pattern on a wider tie confers vintage cool to a contemporary shape while a thin one looks more present-day in a solid or tone-on-tone silk. Mix your prints if it feels right; they never did it in the bad old days, but you have the luxury of wearing a plaid and a stripe together if the colors match.
The key is not to overdo the retro style. A vintage watch, a bold geometric print shirt, and a pair of tapered slacks look cutting-edge when worn separately, but together they look more like a thrift store accident. The goal here is Don Draper -- not Don Knotts.