February is the best time to save on admission to more than 40 participating museums throughout Seattle and the region. 
Visit Seattle's annual Seattle Museum Month in February. – offering hotel guests half-price admission at more than 40 participating museums throughout Seattle and the region. 
For visitors and locals alike, Seattle Museum Month offers an immersive way of experiencing Seattle's art, history, music, design and culture. Since its inaugural year in 2015, Museum Month has been an exciting cultural complement to Seattle during a mid-winter vacation.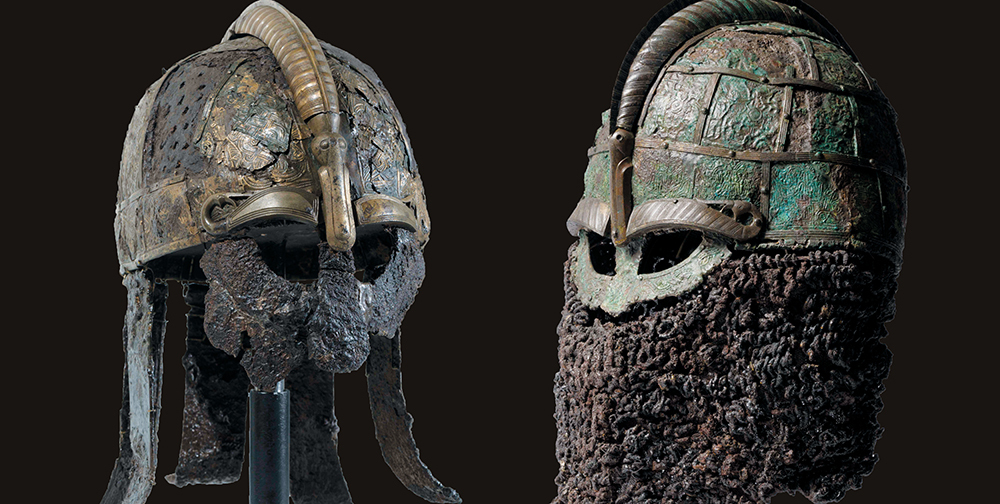 Seattle's major museums have returned for this year's offer – including Seattle Art Museum, Museum of History & Industry, Museum of Flight, Museum of Pop Culture (MoPOP), Seattle Aquarium, Woodland Park Zoo, Wing Luke Museum of the Asian Pacific American Experience and the Burke Museum of Natural History and Culture. Two internationally renowned glass art museums are included - Chihuly Garden and Glass in Seattle and the Museum of Glass in Tacoma. The Flying Heritage Collection and the Suquamish Museum are new participants this year.   
Many exhibitions of note are timed during the month-long promotion. Epicureans can indulge themselves at Edible City: A Delicious Journey at MOHAI, a new exhibit highlighting Seattle's natural resources, cuisine, famous chefs and its role in the culinary industry. 
Also on display in February is part three of the Day in the Life of Bruce Lee: Do You Know Bruce? exhibit at the Wing Luke Museum of the Pacific Asian Experience – the only museum outside Hong Kong to present an exhibition about Bruce Lee. Additionally, Star Trek: Exploring New Worlds at MoPOP commemorates the 50thanniversary of the famous science fiction series and is offered to Museum Month pass holders at a discount.
Visitors can enjoy natural scenery while indoors at Seeing Nature: Landscape Photography from the Paul G. Allen Family Collection, opening February 16 at the Seattle Art Museum (SAM), or familiarize themselves with Puget Sound sea life during Octopus Week Feb. 18-26 at the Seattle Aquarium. Dance Theatre of Harlem: 40 Years of Firsts will be on display through Black History Month at the Northwest African American Museum.  
The Seattle Museum Month website offers a full list of participating museums, many of which will also offer films, lectures, tours and other special programming during Seattle Museum Month.
Patrons must stay in one of the participating hotels to access Seattle Museum Month offers. For qualifying visitors, the discount will apply to all days participating museums are open in February, subject only to capacity.  Some separate, specially ticketed exhibitions, programs and events at various participating museums are not included in Seattle Museum Month.
Guests must present an official Seattle Museum Month guest pass at participating museums to redeem the discounts; these discounts will be valid for all guests staying in the hotel room (not to exceed four people) during hotel stay dates.  
"Museums are a place to discover, learn, and feel. When people are inspired to visit museums, everyone benefits," says Kimerly Rorschach, Illsley Ball Nordstrom Director and CEO of the Seattle Art Museum. "Last year, Seattle Museum Month brought in over 1,500 visitors to the museum we wouldn't have had otherwise. We're grateful to programs like Seattle Museum Month for attracting new visitors and helping to establish Seattleas a dynamic arts and culture destination. We're looking forward to seeing what 2017 will bring."
"Seattle Museum Month provides a great incentive for people to visit the Emerald City during the winter, and the Warwick Seattle is excited to again welcome museum-goers to our hotel," said Ric Nicholson, Director of Sales and Marketing at the Warwick Seattle. "Nearly everything is walkable, and for those culturally inclined, receiving discounted admission for museums while staying in Seattle adds amazing value to a Seattle visit. Seattle Museum Month fits guests of all ages and interests."
The full list of participating museums in Seattle Museum Month is below. 
Asian Art MuseumBainbridge Island Museum of Art
Bellevue Arts Museum 
Bill & Melinda Gates Foundation Visitor Center
Burke Museum 
Center for Wooden Boats 
Chihuly Garden and Glass 
Museum of Pop Culture (MoPOP), formally known as EMP Museum 
Flying Heritage Collection 
Fort Nisqually Living History Museum 
Frye Art Museum
Henry Art Gallery
Job Carr Cabin Museum
Kids Discovery Museum 
Kitsap History Museum 
Klondike Gold Rush National Historic Park
LeMay – America's Car Museum 
LeMay Family Collection 
Living Computers: Museum + Labs 
Milepost 31* 
Museum of Flight 
Museum of Glass 
Museum of History & Industry (MOHAI) 
Nordic Heritage Museum 
Northwest African American Museum 
Northwest Railway Museum* 
Olympic Sculpture Park
Pacific Bonsai Museum
Pacific Science Center 
Puget Sound Navy Museum
Seattle Aquarium 
Seattle Art Museum 
Seattle Pinball Museum 
Shoreline Historical Museum
Suquamish Museum 
U.S. Naval Undersea Museum 
USS Turner Joy 
Valentinetti Puppet Museum
Washington State History Museum 
Wing Luke Museum of the Asian Pacific American Experience 
Woodland Park Zoo